Webinar : 33 CMR : the new REACh regulation
Posted in
Innocuousness
on
2020-07-03
by
CTC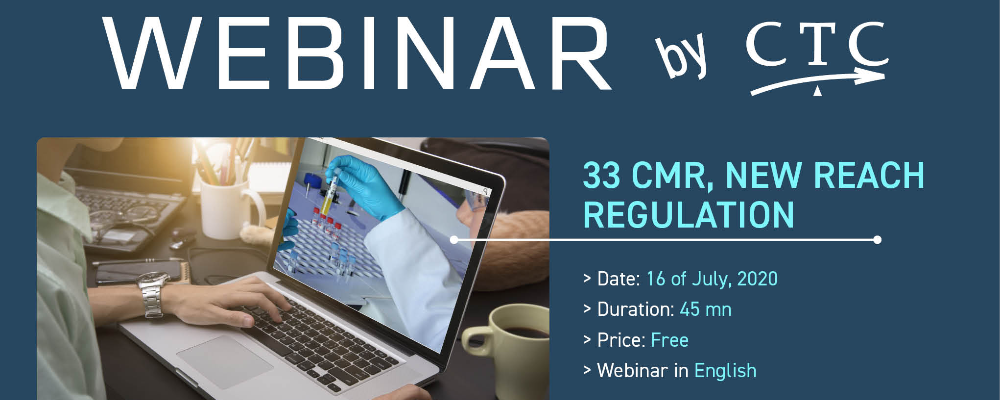 The European Commission published on October 10, 2018 the Regulation (EU) 2018/1513 amending Annex XVII to the REACh regulation by creating entry 72 which restricts 33 CMR substances - carcinogens, mutagens and toxic for reproduction in clothing, textiles and footwear.
Webinar : 33 CMR : the new REACh regulation
Webinar free of charge
One day : 16 of July 2020
Sessions of 45 Minutes
Our expert will be introducing the scope of the regulation, the 33 substances and their maximum allowable limits which will be in effect from 1 November 2020. How to deal with these additional requirements in quality management and where they may be found will be also discussed on this webinar.
9.30 a.m (Paris time) / 3.30 p.m (Beijing time)