Understanding REACH Regulation
REACH stands for "Registration, Evaluation, Authorisation and Restriction of Chemicals". It is a Regulation of the European Union (EU) which was adopted at the end of 2006 to improve the protection of human health and the environment from the risks that can be posed by chemicals.
By completing the general product safety obligation defined by European Directive 2001/95/EC, REACH imposes various constraints on article suppliers, in terms of restriction, communication or authorisation.
These three constraints are summarized in the table below.
Article: according to REACH, shoes, handbags, safety gloves…are articles. Materials (leather, textiles, polymer, rivet…) containing these articles are also classed as articles.
REACH, three types of constraints for companies
| | | | |
| --- | --- | --- | --- |
| | SUBSTANCES SUBJECT TO RESTRICTION | SUBSTANCES SUBJECT TO COMMUNICATION | SUBSTANCES SUBJECT TO AUTHORISATION |
| Reference | Annex XVII of REACH | List of substances of very high concern (SVHC) | SVHCs listed in Annex XIV of REACH |
| Constraint | Mandatory thresholds for articles placed on the European market | Communication in the supply chain if articles contain SVHC in a concentration above 0.1 % | Prohibition of use in European processes (unless authorization is granted) |
| Update | Random frequency, case by case | Every six months | Every 12 to 18 months |
| Example | Hexavalent chromium limited to 3 mg/kg in leathers in contact with the skin | Short-chain chlorinated paraffins, SCCPs (CAS no. 85535-84-8) | DEHP phthalate (CAS no. 117-81-7) |
RESTRICTION ACCORDING TO REACH
Annex XVII of REACH defines the restrictions applicable to the manufacture, placing on the[CA1] market and use of certain hazardous substances. Articles placed on the European market must meet the thresholds of Annex XVII, whether they are manufactured inside or outside the EU.
This annex is not specific to the leather, footwear, leather goods and glove industry.
Among all the restrictions, about twenty concern the leather sector.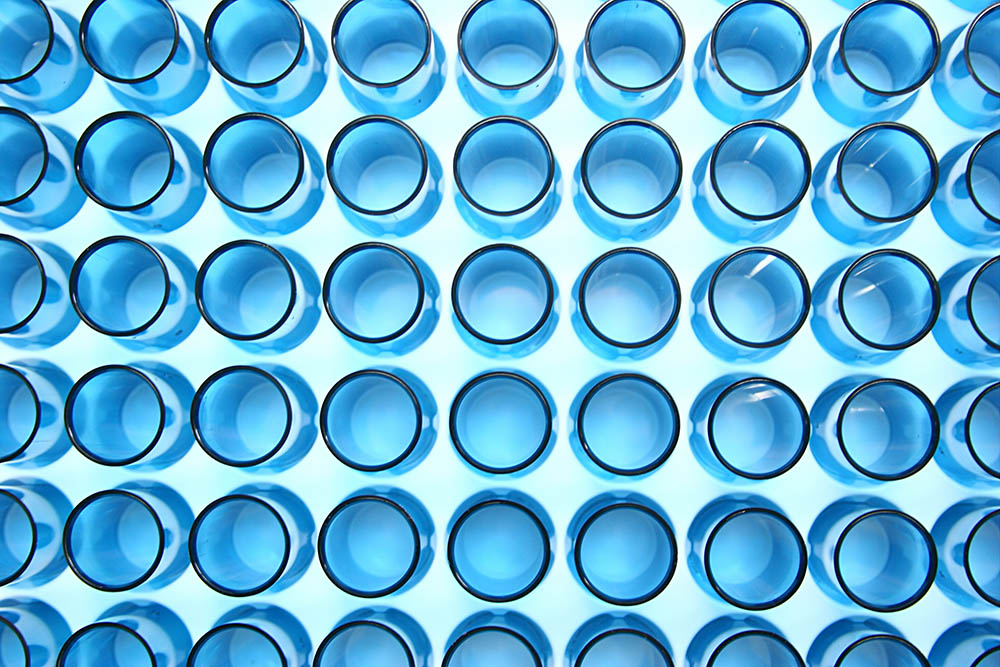 COMMUNICATION ACCORDING TO REACH
According to REACH, substances of very high concern (SVHCs) must be subject to better communication and eventually forbidden in the EU. Substances with the following hazard properties may be identified as SVHCs::
CMR category 1A/1B (carcinogenic, mutagenic, toxic for reproduction);
PBT (persistent, bio-accumulative, toxic);
vPvB (very persistent and very bio-accumulative) ;
or that cause an equivalent level of concern as CMR or PBT/vPvB substances (for example : endocrine disruptors).
The European Chemicals Agency (ECHA) periodically updates the list of SVHCs. This list is called the "Candidate List" as the SVHCs are candidates for future inclusion in Annex XIV of REACH.
REACH imposes a communication obligation in the supply chain.
Suppliers of articles containing SVHCs in a concentration above 0.1% (1000 mg/kg) must inform the recipients of the article (downstream users and distributors). Consumers also are entitled to know: in the event of a request on the presence of SVHCs, the supplier must respond within 45 days, free of charge.
AUTHORISATION ACCORDING TO REACH
The most worrying SVHCs are listed in Annex XIV of REACH known as the "list of substances subject to authorisation". These substances cannot be placed on the European market or used after a given date ("sunset date"), unless an authorisation (temporary exemption) is granted for a specific use.
Without authorisation, articles manufactured in the EU may not intentionally contain the substances of Annex XIV. As for those manufactured outside the EU and placed on the European market, they may contain SVHCs listed in Annex XIV: the communication obligation then applies if SVHCs are present in a concentration above 0.1% in the articles.