Leather testing & expertise, shoe, fashion... : our specificity for relevant advice
Since CTC was created in 1899, our main objective has been to develop and consolidate our expertise in Leather testing, design, manufacturing and marketing of items in fashion, luxury goods, sport and personal protective equipment (PPE). CTC has know-how and proven expertise in Leather tests, leather goods, glove, shoe and leather fashion.
Since the company was established, our expertise in tannery, leather testing (physical and chemical), footwear, leather goods and gloves has been supported by a one-of-a-kind research centre, the CTC Campus, located in Lyon (France).
Our expertise enables us to support our customers to improve their performance and to access new markets, from product design through to marketing.
Leather tests, quality control... A strong presence on strategic poles
CTC is an international leader in Chemical and physical leather testing, quality control and sustainable development for leather, footwear, leather goods and clothing. Through its network of international locations, accredited laboratories, inspection offices and R & D platform, CTC offers testing, inspection and audit services in compliance with international standards and standards. CTC experts deploy the most innovative solutions to satisfy the most demanding customers, including research, standardization and professional training.
CTC has a team of specialists dedicated to each market: Fashion, Luxury, Sport, Environment, Personal Protective Equipment and Distribution.
CTC develops new quality references for a global market.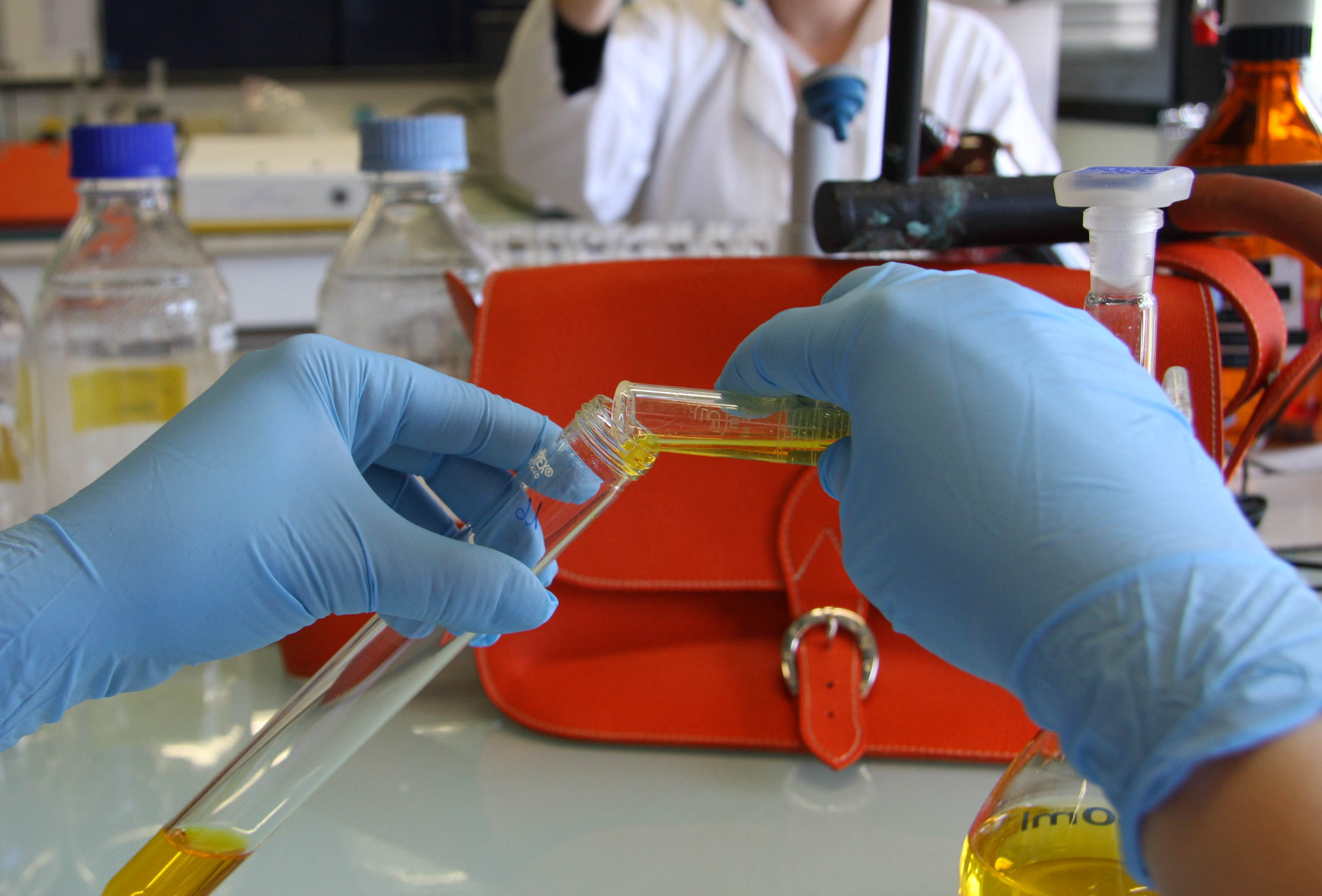 Expertise, consultancy, leather test & analysis : leather industry as a whole
CTC offers comprehensive solutions that guarantee the quality, performance and safety of its customers' products.
Factory audits, environmental audits, social audits and laboratory audits.
Pre-shipment, in-line or boarding inspections.
Physical and biomechanical tests.
Chemical analyzes of raw materials and finished products. Environmental analyzes (water, air, soil).
Certification of Personal Protective Equipment (PPE) and CE Marking.
Consulting: development of clean technologies, organization of safety in companies, development of new manufacturing processes, technological and economic watch, Corporate Social Responsibility (CSR).
Intra-company professional training and within the CTC European Campus in Lyon.
Research & Development: international standardization, product innovation and technology transfer, research projects applied to footwear, leather, environment, comfort, vision and traceability. The CTC European Campus enables researchers to implement new processes, from tanning to the recycling of finished products, including 3D CAD and rapid prototyping.
CTC assists companies in their quality control process through a range of optimized services.
A century of leather expertise at the service of quality
CTC relies on more than 100 years of leather expertise to support manufacturers, distributors and suppliers in the leather, footwear, leather goods and clothing sectors. CTC also has partnerships with professional organizations, institutional structures of leather or the educational and academic environment to provide relevant and measured advice.
CTC's range of services is suitable for all types of businesses, from start-ups to major global corporations.
Proximity and market knowledge leather, leather goods, PPE, fashion, sport
Our specialisation in the fashion, luxury goods, sport and personal protective equipment (EPI) markets enables us to truly understand our customers.
Our knowledge of the companies present in these markets, our command of their trades and their specificities, as well as our international network in the major relevant countries put us at the heart of our customers' world.
As a result, CTC is an expert not only in the regulations and social and environmental laws specific to these industries, but also the best professional practices that can only be acquired through total daily immersion in the business.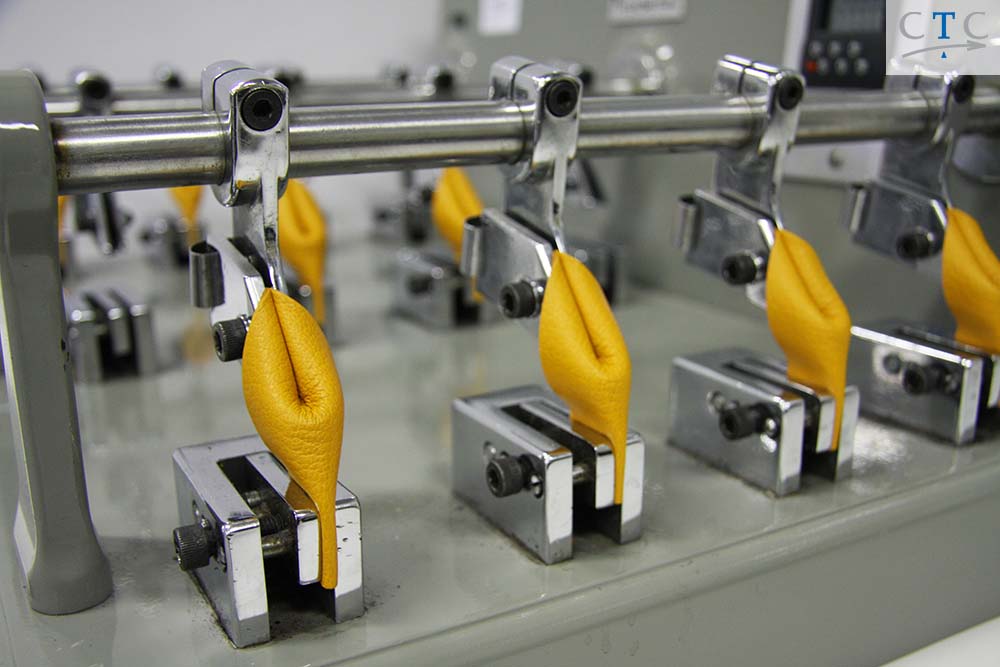 A global network of leather experts
Thanks to its network of 18 sites located in France, Spain, Tunisia, China, Hong Kong, Bangladesh, Vietnam, Indonesia, Myanmar and Cambodia, inspection offices on four continents and Accredited laboratories closer to the areas of "sourcing", CTC has become the global reference in quality control on leather, footwear, leather goods, textiles and clothing.
Responsible production and sourcing
CTC is the specialist in Corporate Social Responsibility applied to fashion professions. Knowledge of manufacturing processes and international sourcing areas enables us to evaluate the issues and reduce the risks inherent in bringing products into line with consumer expectations.
CTC: a network of experts at the service of quality.
Official recognition: Notified Body and accreditations
CTC is a notified body (n° 0075) to the European Commission for PPE (Personal Protective Equipment). CTC's international laboratories are accredited according to ISO 17025: 2005 and ISO 17020: 2012 CTC: the best choice in quality control for leather, footwear, leather goods, textiles and clothing.
Expert and ethical for responsible and informed advice.
CTC's longevity in these markets is due in large part to rigorous professional ethics which form the company's DNA. Our staff all follow these ethics, which are a real driver in their relationships with our customers and various stakeholders. For a long time, they have been committed to a sustainable development approach, which has driven them to implement the various commitments of Corporate Social Responsibility.