Among the many tests that CTC laboratories can offer you, here are three examples of physico-mechanical strength analysis to characterize your products.
Impact resistance for women's shoe heels
Objective
This test is used to reproduce heel impacts associated with walking. In this way we can anticipate the impact resistance of the heel and / or its attachment.
Principle
The test consists of subjecting the heel to impacts on a pendulum impact tester in order to check that the heel or heel attachment resistance is satirfactory.
The result corresponds to the number of impacts taken to break or detach the heel.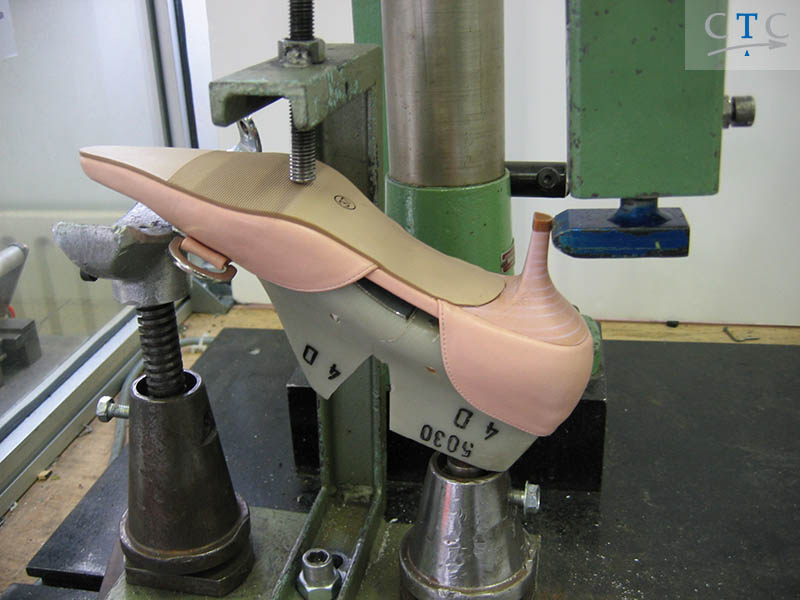 Determination of flex resistance
Objective
This test reproduces the stresses to which the materials are subjected during flexing movements, and is used to check the behaviour of the materials, their coating finishes, etc.
Principle
The test consists of repeating a swinging flex motion after mounting a specimen on a special machine commonly known as the Bally flexometer. The test can be performed dry and/or wet. The results correspond to the number of flexes taken to obtain deterioration of the material (crack, detachment, split, etc.) in dry or wet conditions.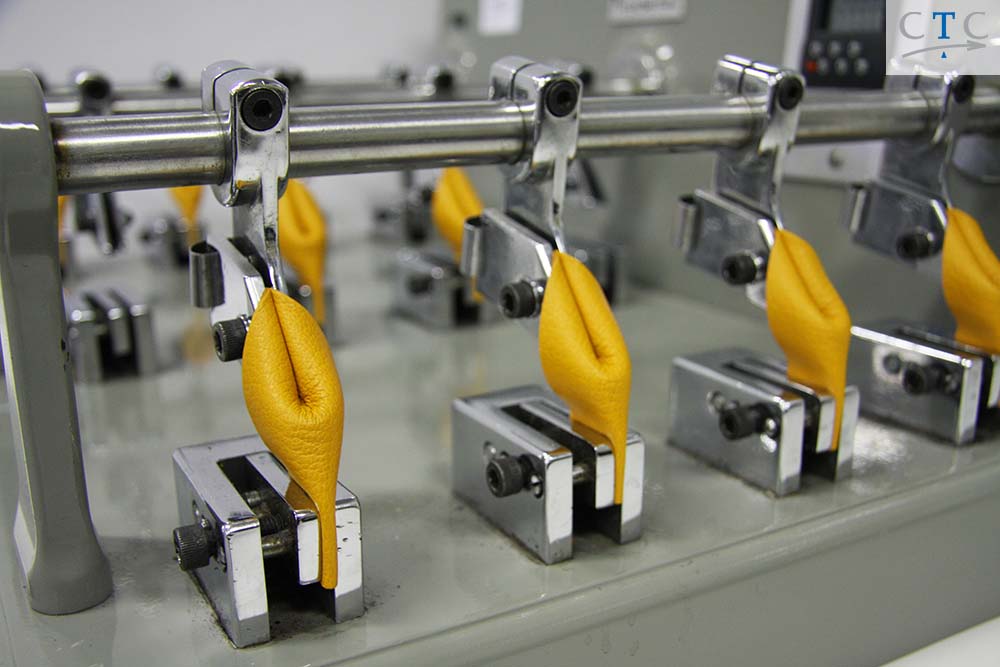 Adhesion strength of bonded assemblies
Objective
This test is used to evaluate the resistance of glued joints between various parts. This test can be performed as-is or after ageing.
Principle
The test consists of taking a sample representative of the joint to be tested, and subjecting it to a constant tensile force in order to measure the separation forces.
The result corresponds to the adhesion strength expressed in daN/cm*.