The global launch ceremony of SINOPPE certification for China's personal protective equipment was held on September 10, 2020 at Hangzhou International Expo Center. SINOPPE certification is China's voluntary certification for personal protective equipment, and it is a certification that the quality of protective equipment products meets relevant standards and regulations.
As a third-party laboratory that can issue CE certificate (notify body: 0075), now CTC is also an accredited laboratory for SINOPPE certification, we have signed the cooperation agreement on September 10, 2020.
The participation of enterprises in voluntary certification can improve product quality and brand reputation, and promote the widespread acceptance of certification results by market procurement, industry management, administrative supervision and other departments, which is conducive to the healthy development of China's personal protective equipment industry.
As a global expert for PPE assessment, CTC will continue to provide professional technical support and services such as testing, certification, training and inspection for China's PPE industry. If you have any requirements for PPE testing and certification, please feel free to contact CTC!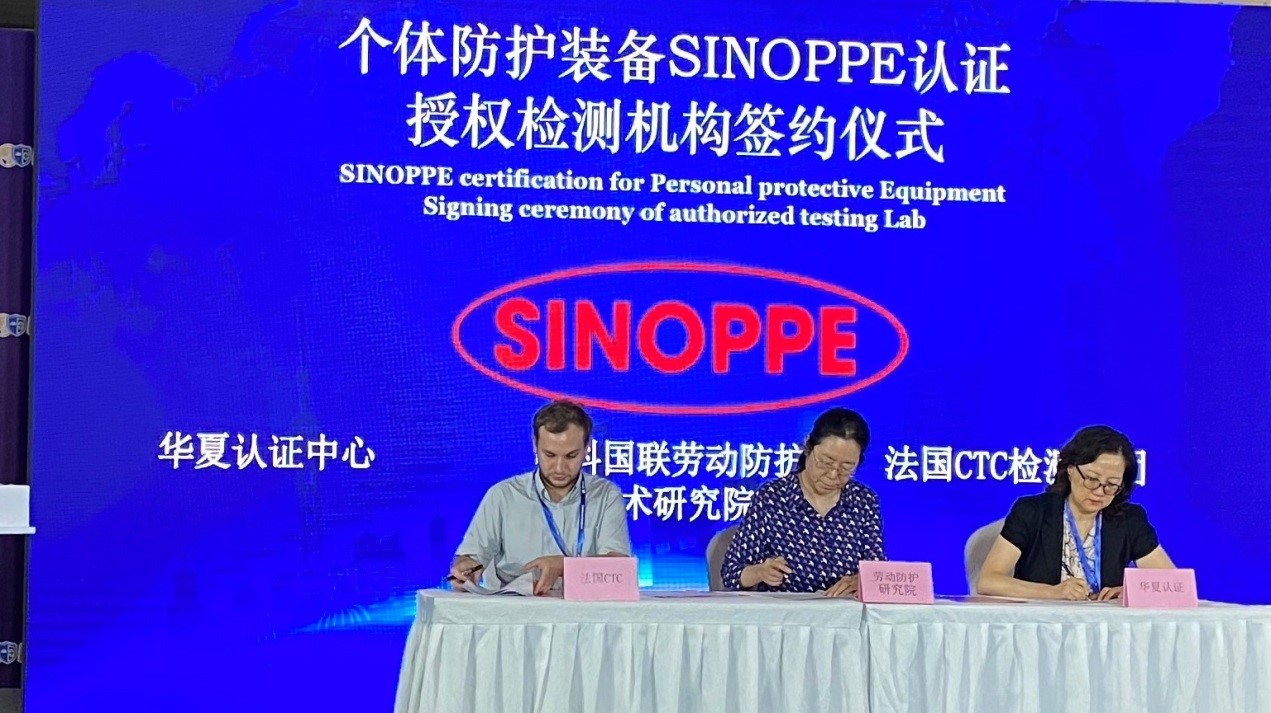 Vincent BRIDRON (L) signed the agreement on behalf of CTC