"CTC Laboratory Approved" is a Labelisation program of factory laboratories.
It secures the relevance of the testing controls carried out by suppliers/manufacturers. CTC expert label will demonstrate the quality of laboratories expertise and knowhow in the following domains:
Physical and mechanical testing,
Chemical safety analyses,
Physical safety testing,
Environmental chemical analyses.
Program objectives
The approach is based on Laboratory audit & correlation testing. CTC international knowhow & expertise will grant an excellent opportunity for in factory laboratory to benchmark their daily practices.
CTC Laboratory approved program is securing factory laboratories as a reliable tool to validate the factory production quality :
Reliable measurements and control,
Efficient management to secure performance and quality improvements.
"CTC Laboratory approved program" is based on 2 steps :
Laboratory assessment & optimization audit
Thanks to CTC Auditor proficiency & experience in testing and quality, CTC will benefit laboratories with practical & concrete solutions to optimize laboratories practices.
If the evaluation note is more than 80% the second step is possible.
Inter-Laboratory Testing Campaign (CIL)
Verification of the reliability of laboratories results by comparison with minimum required samples & repetitions,
8 weeks are necessary for the inter-laboratory testing campaign.
Thanks to CTC knowhow laboratories results are logged & evaluate under strict statistical analysis & criteria.
If the results are above 80% relevant, then the Laboratory is approved by CTC
Annual testing campaign, combined with CTC Expert team improvement proposals shall secure you can demonstrate full reliability of your laboratory results.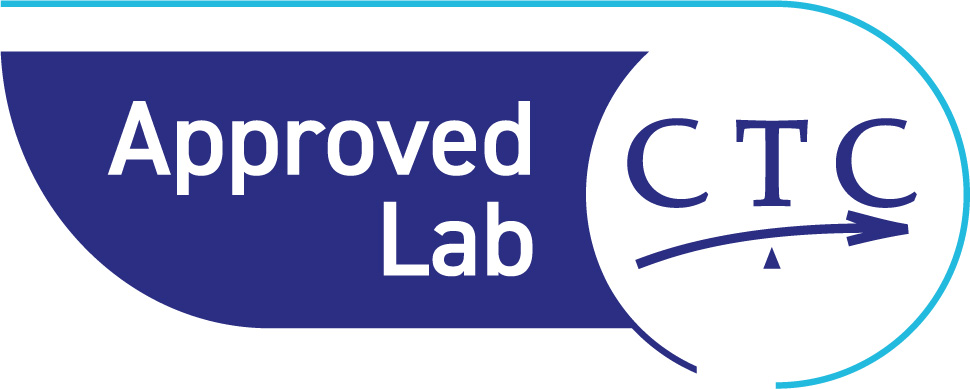 CTC laboratory approved program
CTC lab approved program avantages
1/3 party to evaluate with objectivity your internal tool
CTC has over 30 years of experience in physical and mechanical, chemical and environmental testing as well as in quality management for accredited laboratories:
CTC Auditor proficiency & experience in testing and quality, CTC experts are active contributors to National and International Standardization.
Assessment based on international standard ISO 17025
Which benefits "CTC Lab approved program" will give to my company?
An international recognition for quality measure and analysis,
A independant evaluation to prove to your client that your tool and quality system is accurate,
Some professional feedback to benchmark and continue to improve your internal lab,
A motivation way for your staff who will receive CTC habilitation & recognition.

Contact us to acquire your CTC approved laboratory
Clients also appreciate our customized training and consulting services
CTC will audit your tools and improve your efficacity in different way:
• Metrological controls of your measurement and testing equipment
• Training and empowering your teams with support of CTC Accredited Training Center
• Laboratory Management Training
• Laboratory set-up and development
More about our "Laboratory services"